Autodrom Most. The 4.148 km long race track in the Czech Republic was the venue of the 6-hour long distance race on September 5, 2019. Autodrom Most welcomed the teams and drivers with great weather and dry conditions over the entire race distance.
The racing drivers Andreas Pfister (GER) and Wolfgang Kriegl (AUT) were behind the wheel of the 350 hp TCR racing car for the Franconian Pfister-Racing Team. The team had already done meticulous work in advance to prepare the touring car perfectly for the challenges of the endurance race.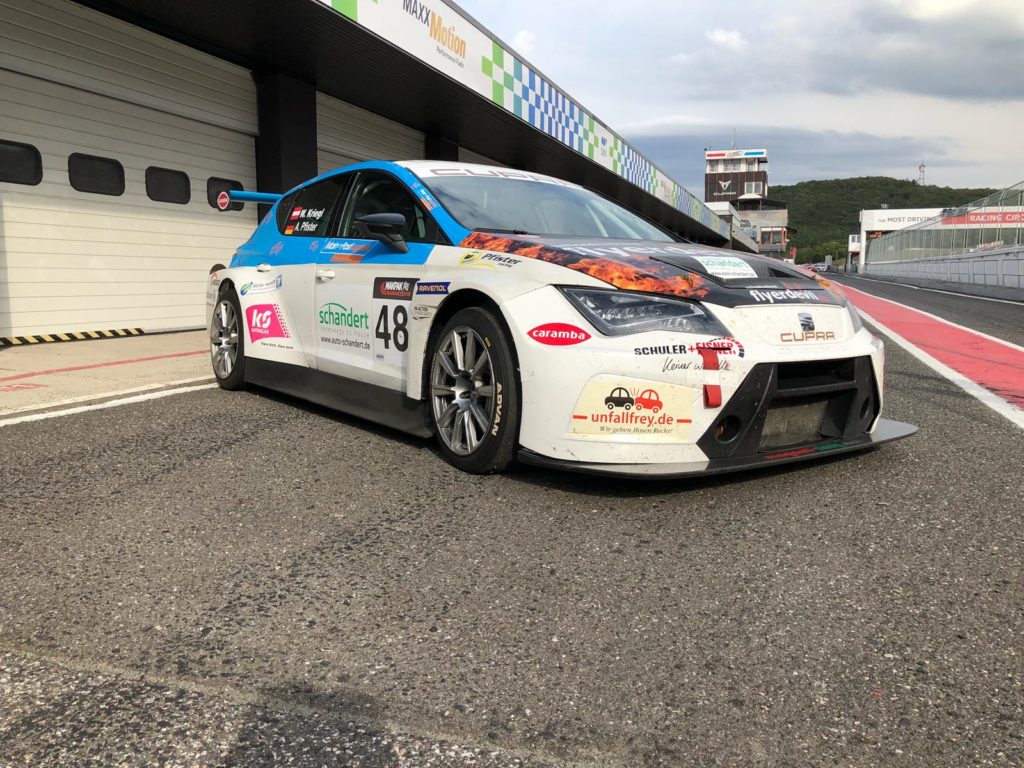 The Pfister-Racing Team completed more than 166 problem-free laps and achieved 2nd place in the 6-hour race.
"After our victory in the 12-hour race at Slovakia Ring we naturally went into the 6-hour race at Autodrom Most with great motivation. After the rolling start it was important for our racing strategy to stay on track as long as possible until the first pit stop. I managed that well and was able to keep up with the leader. Thanks to our team's fantastic pit stop and the constantly fast driving style of my team mate Wolfgang Kriegl, who was behind the wheel of the racing car for almost 2 hours at a time, we were able to battle for victory at the end of the race," says Andreas Pfister.
"The TCR racing car once again worked without any problems at all and except for one lap we were able to approach the leader again with a strong pace. We kept out of all the skirmishes during the race and were able to complete very consistent and flawless laps. We are delighted with this great position! We would like to take this opportunity to thank our local team with Alfred Hutzel, Alois Pfister and Sascha Zwirblis," says Pfister.
Right pit stop strategy as foundation for success
Teamwork and the right pit stop strategy played an important role again in this endurance race. It was important for the racers to stay as fast as necessary on the race track on the one hand, but also to stay on it as long as possible. Managing the slick tires plays an important part here in particular. "We had to be fast on the race track, but also gentle on the tires, to be able to extend the time until the next pit stop. We were extremely successful in this!" explains Andreas Pfister.

With the successful crossing of the finish line in 2nd place after 6 hours of racing, the Pfister-Racing Team achieved its third podium position in the third endurance race of the season. The team is also within striking distance of the leading team in the overall ranking and is already looking forward to this year's final on October 20, 2019 at Autodrom Brno (CZ), over a race distance of 9 hours.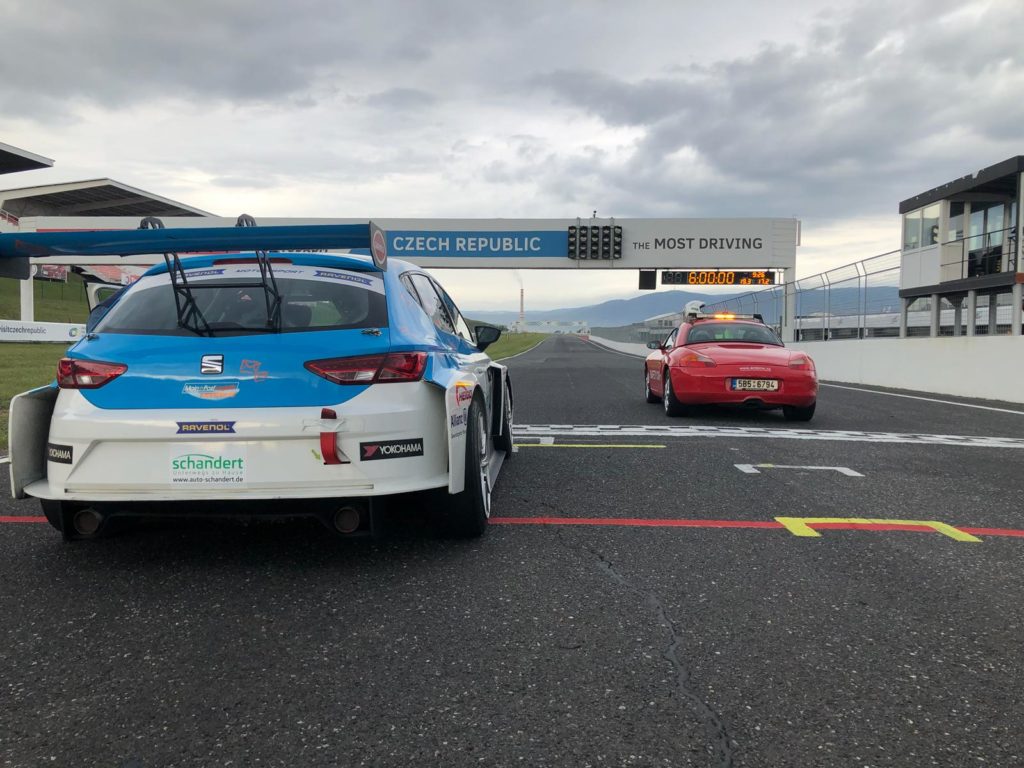 Endurance dates 2019:
2019/10/20 – 9-hour race at Autodrom Brno (CZ)

Are you interested in participating in the endurance races with a Pfister-Racing Team racing car?

Then simply contact us without any commitment by email at This email address is being protected from spambots. You need JavaScript enabled to view it.