Motorsportarena Oschersleben. The final classification races of the CHEVROLET Cruze Eurocup took place on Germany's northernmost racetrack in Oschersleben from October 12 to 13, 2019.
Touring car racers fought for points and trophies again as well as the coveted championship title, which is endowed with a free test drive in a TCR racing car, on the 3.696-kilometer race track in Magdeburger Börde. In contrast to previous races this season, the weather did not play any tricks on the racers this time, as they were blessed with sunny and dry conditions.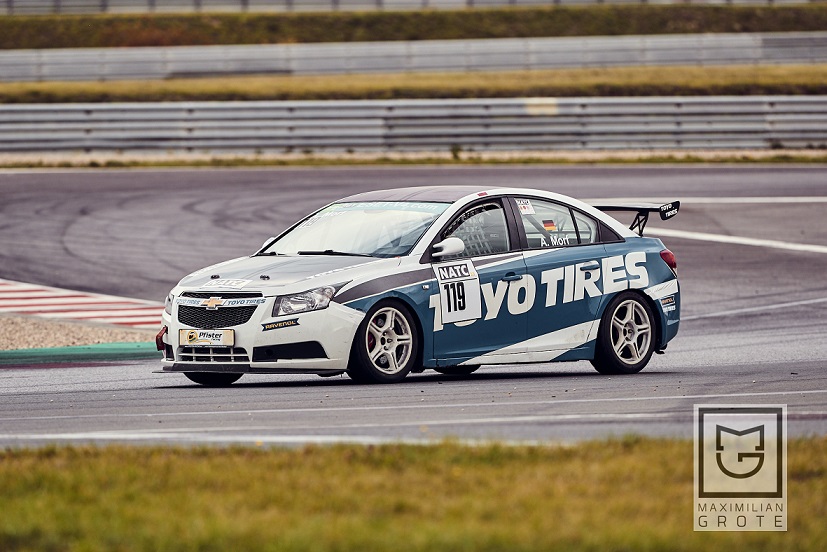 Aaron Morf (GER) managed to achieve an impressive touring car debut for his team

TOYO TIRES MOTORSPORT with places 4 & 5.
Successful rookies & career changers provide additional excitement in the finals
Touring car fans did not just have the title decision to look forward to at the finals in Oschersleben, but also successful rookies & career changers who brought a great deal of additional excitement to the field of drivers: for example, Aaron Morf (GER, TOYO TIRES MOTORSPORT) made his touring car debut in the Cup, as did Mathias Gaiser (GER, Pfister-Racing by BRIEFLOGISTIK OBERFRANKEN), and both of them managed to make it into the Top 5 right away.

A three-way battle for the front positions emerged after the qualifying session: Dennis Bröker (GER, Mainfranken Motodrom Racing Team) won pole position ahead of Nicolas Hillebrand (Magnet-Shop.net Racing) and Sven Grossmann (Pfister-Racing by MAIN-POSTLOGISTIK). Bröker therefore had the best starting position for the upcoming races and had to score championship point places twice to win the title.

As soon as the "Grand Prix" start got underway, Bröker already proved that he is worthy of the title: he took the lead confidently and was able to gain a bit of ground on his pursuers.
Behind him, Claus Gramlich (GER, U4 Automotive Racing) had a great start and battled with Sven Grossmann and Aaron Morf for third position. Second place went to Nicolas Hillebrand (magnet-shop.net), who once again delivered a strong performance following his touring car debut in April this year.
Bröker did not let winning the race get away from him and added another 10 championship points to his account as a result. The podium was completed by Nicolas Hillebrand and Sven Grossmann.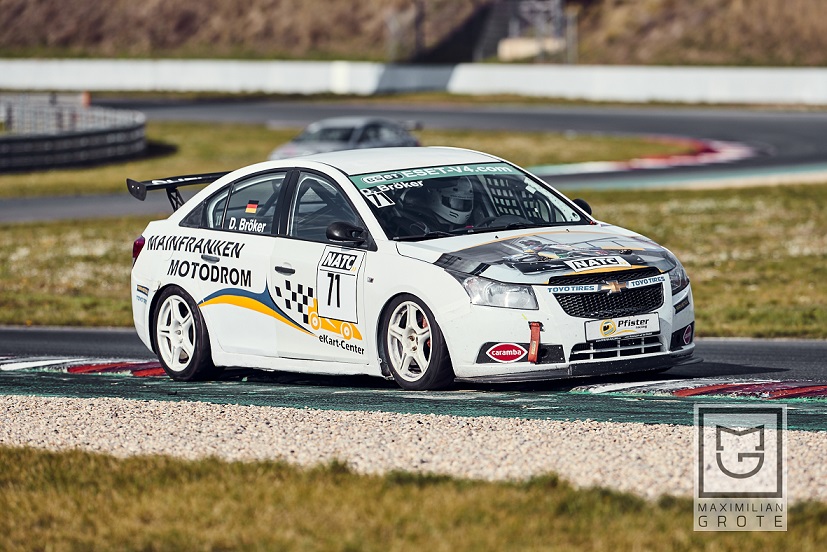 Dennis Bröker (GER) achieved a confident title win in the CHEVROLET Cruze Eurocup
Many wheel-to-wheel duels in the second race
In the second race there were even more hot wheel-to-wheel duels to watch: Dennis Bröker was able to take the lead again, but there was a spectacular four-man battle between Nicolas Hillebrand, Sven Grossmann, Aaron Morf and Mathias Gaiser for the coveted positions on the podium behind him.
The pursuers have therefore already confirmed that they will clearly be a force to be reckoned with in the new racing season 2020. However, Dennis Bröker can enjoy his fantastic championship title win in the 2019 season for the first time in the winter months, as well as a free test drive in the TCR racing car, which may be the next step in the aspiring racer's career.
But the CHEVROLET Cruze Eurocup is by no means keeping quiet: A provisional race calendar for the 2020 season has already been published and a test day is scheduled for this year.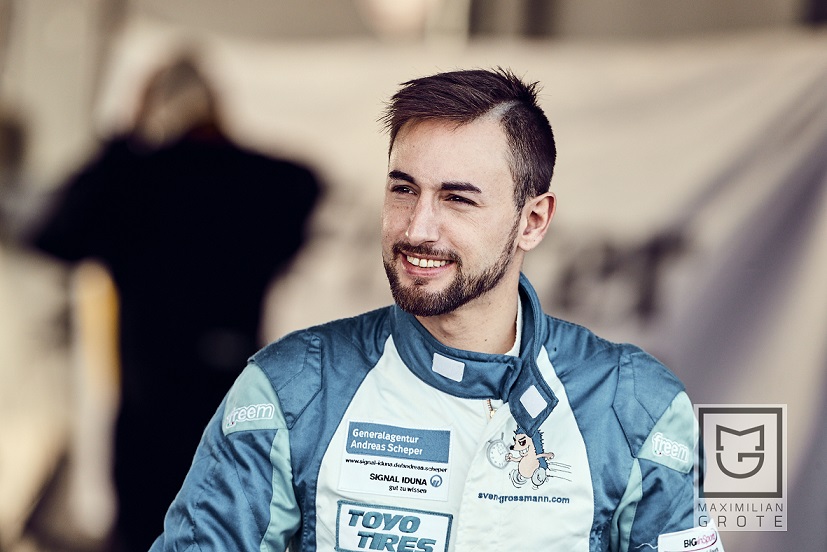 Provisional race calendar 2020
October 27, 2019 Official test day Wachauring (AUT)

February 15-16, 2020 Young Talent Contest in ASCARI (ESP)

March 2020 Official test day at Motorsportarena Oschersleben (GER)

March 29, 2020 Official test day at Autodrom Most (CZ)

April 18-19, 2020 Motorsportarena Oschersleben* (GER)

May 15-17, 2020 Red Bull Ring** (AUT)

June 12-14, 2020 Salzburgring (AUT)

July 24-26, 2020 Automotodrom Grobnik** (CRO)

September 5-6, 2020 Autodrom Brno* (CZ)

September 21, 2020 Official test day at Salzburgring (AUT)

October 17-18, 2020 Motorsportarena Oschersleben* (GER)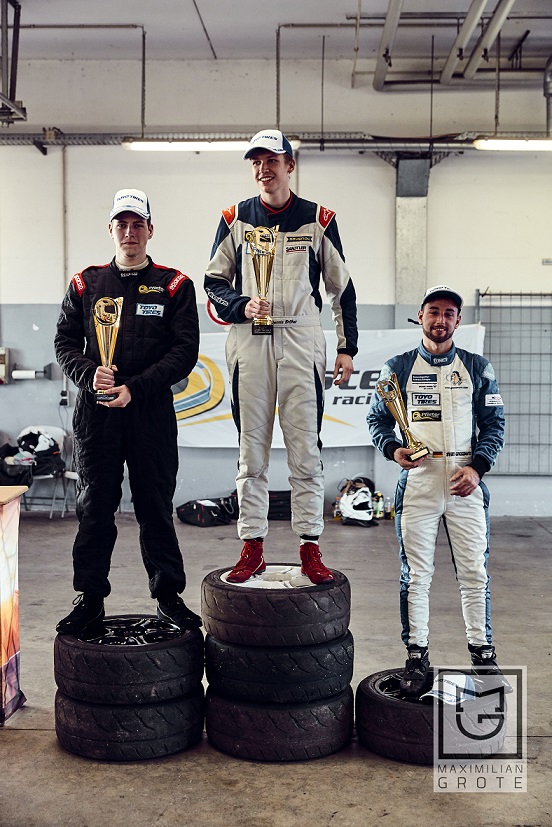 Joy among the successful drivers after the first race: (from left to right) Wolfgang Kriegl (AUT),
Dennis Bröker (GER) and Sven Grossmann (GER)

You can find more information about the CHEVROLET Cruze Eurocup on the website
www.chevrolet-cup.eu as well as on Facebook at https://www.facebook.com/ChevroletCruzeEurocup
O V E R A L L R A N K I N G S after 10 out of 10 championship races:
Dennis Bröker GER 70 pts.
Andreas Eichhorn GER 40 pts.
Wolfgang Kriegl AUT 38 pts.
Christoph Pflügler GER 33 pts.
Sven Grossmann GER 32 pts.
Nicolas Hillebrand GER 26 pts.
Patrick Tiefenbacher AUT 13 pts.
Nico Schönberg GER 13 pts.
Marcus Zeiner AUT 11 pts.
Claus Gramlich GER 11 pts.
Aaron Morf GER 9 pts.
Thies Ahrens GER 8 pts.
Mathias Gaiser GER 7 pts.
Heiko Kraft GER 7 pts.
Matthias Gorzellik GER 6 pts.
Patrick Eppich AUT 5 pts.
Martin Rennhofer AUT 4 pts.
Subject to errors and changes.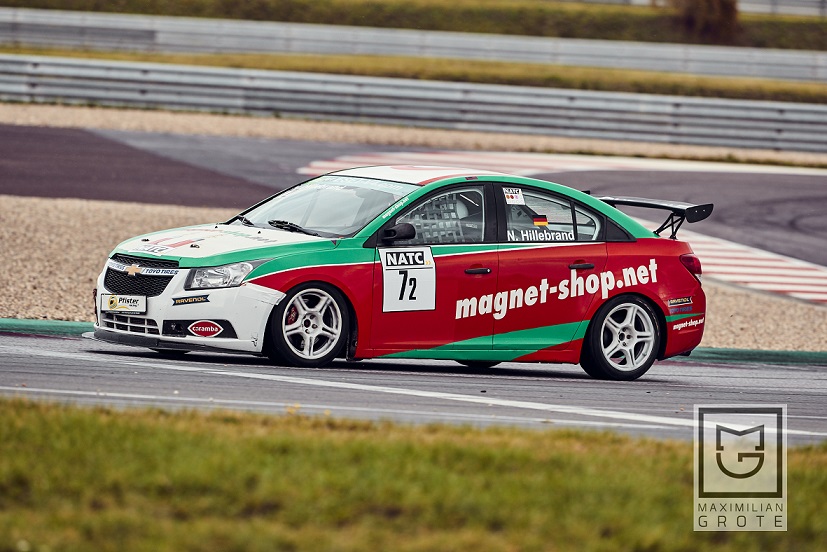 You can find more information about the CHEVROLET Cruze Eurocup on the website
www.chevrolet-cup.eu as well as on Facebook at https://www.facebook.com/ChevroletCruzeEurocup