Pfister Racing is your sales and service partner for LOWTEC-suspensions.
Added value
This product offers sporty drivers real added value. Both our elaborately developed and high quality SPORT-PREMIUM-products and the more cost-effective standard products always follow our individual clients' needs.
Our customers profit from an unbeatable price-to-performance ratio in all product groups.
Top quality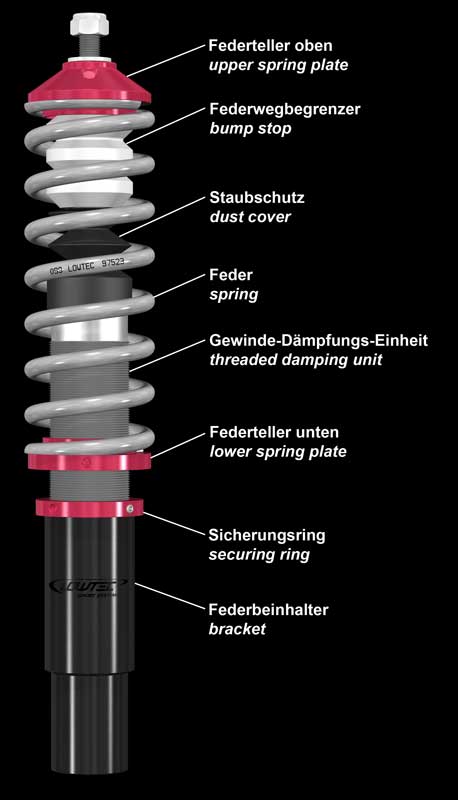 Thanks to our extensive work in the development of new products and to the constant optimization of the preexisting components, we are able to provide consistently high quality products.
Precise production specifications and manufacturing processes at a high level meet and exceed the required standards. Due to our strict quality management, the high demands on personnel, equipment and operational procedures are guaranteed at all times.
Extensive experience with targeted product design
Ideas, concepts
Consistent focus on high quality and individual solutions
Optimized technology and performance
From prototypes to mass production
Material selection and acquisition
Internal and external production in cooperation with high performance industrial operations
Strength and type testing
Quality control and final assembly of the components
Targeted market orientation
Competent service
Complete storage
Shortest delivery times
Worldwide distribution
---
Pfister Racing is your partner for the entire LOWTEC program.
Please contact us without obligation by phone at +49(0)9350 / 90 900 56 or by e-mail at This email address is being protected from spambots. You need JavaScript enabled to view it.